Philippines — Ugnayan sa Poblacion
The power of art in community development
« Ugnayan sa Poblacion » is Taverne Gutenberg's first international art residency program, which was held in October and November 2017 in the Philippines. Launched by French-Filipina designer and project director Maïa d'Aboville and international artist Henri Lamy, 4 international visual artists were sent from Lyon (France) to Manila, more specifically to Poblacion (Makati) where they were be offered accommodation and a working space open to the public by main sponsor Z Hostel. The artists worked together with several local partner groups involved with street children (NGOs, foundations & museums such as Project Pearls, Museo Pambata, Stairway Foundation, ACAY & Virlanie.
The artists' mission was to promote and share art to make it accessible to Filipinos, and more specifically street children. Furthermore, this project aimed to reinforce ties between France and Philippines. From painting monumental outdoor murals, to giving out free art workshops to street-kids, creating exhibits, and working in public spaces. Due to the success of this program and thanks to the continuity of the partnership with Z Hostel, « Ugnayan sa Poblacion » has been ongoing ever since.
An important part of the project is the documentary which will be released around May 2018. It is a collaboration between French film director Simon Dubreucq & Filipino Media Production Company Sine de Oro.

We would like to express our sincerest gratitude to each one of our sponsors, partners, donators & volunteers, who are bringing this project to life.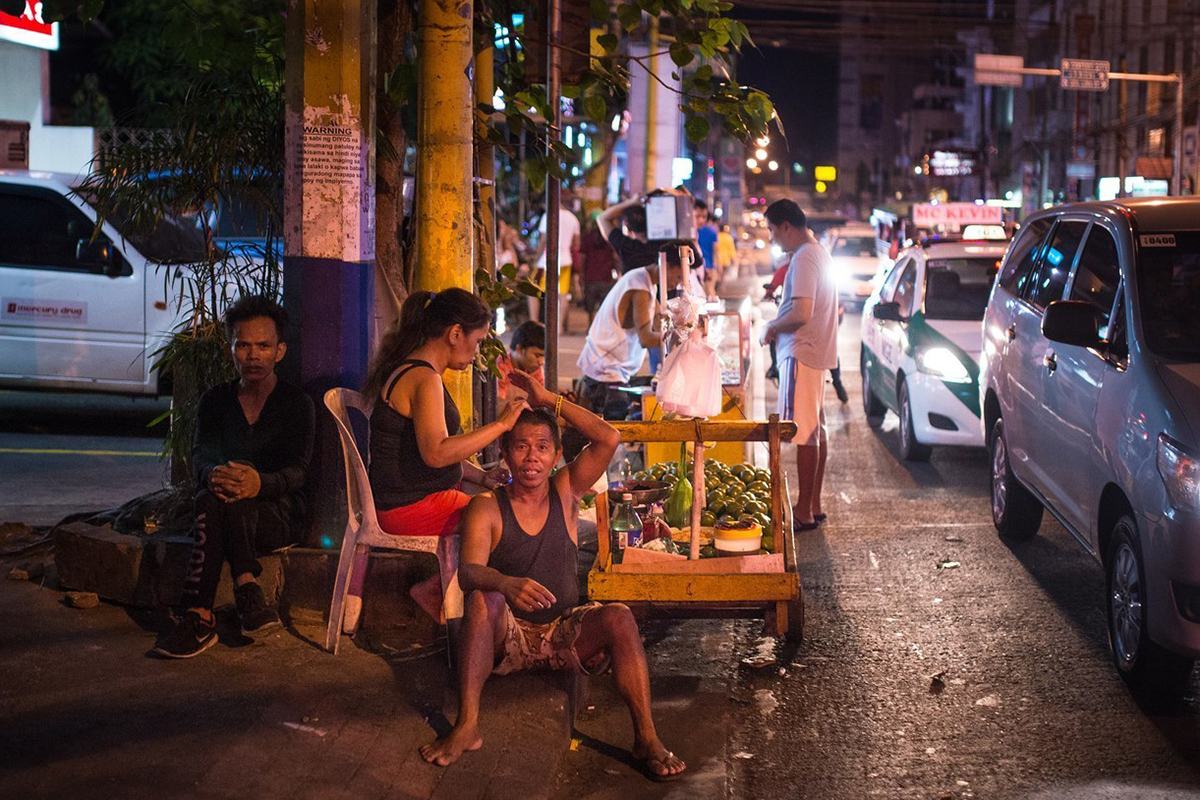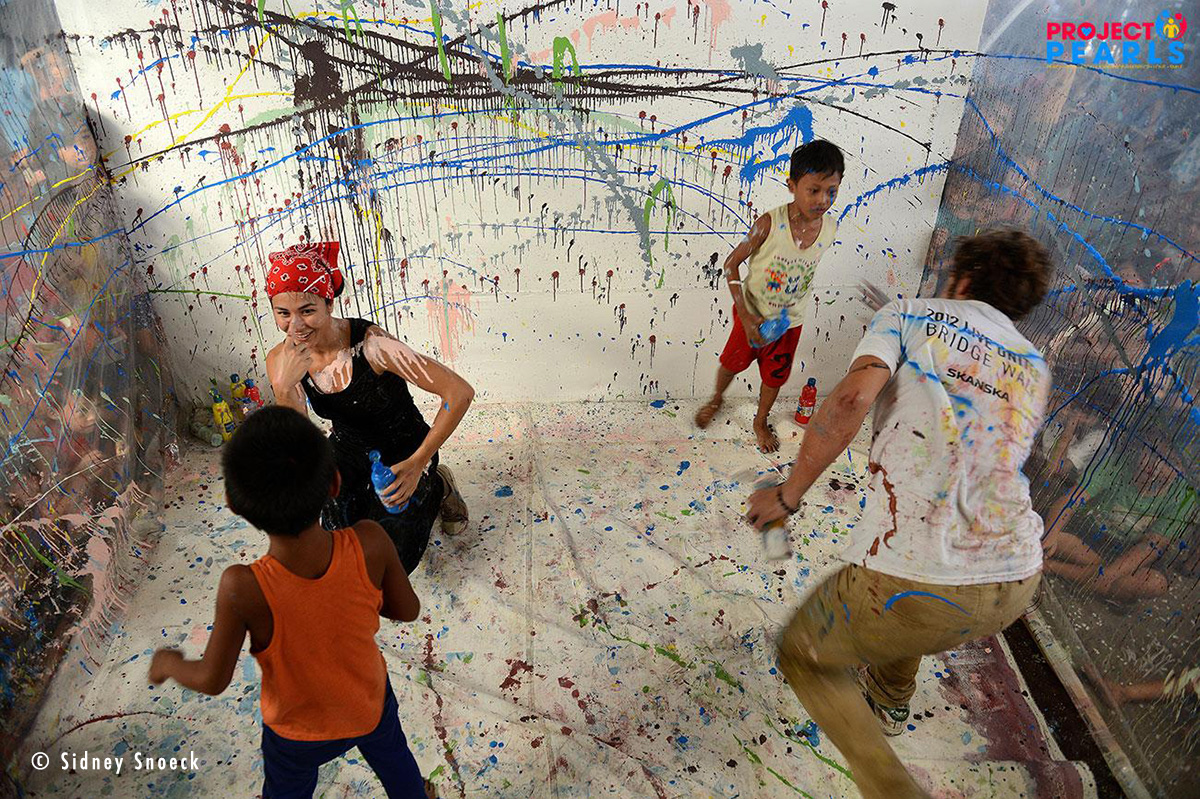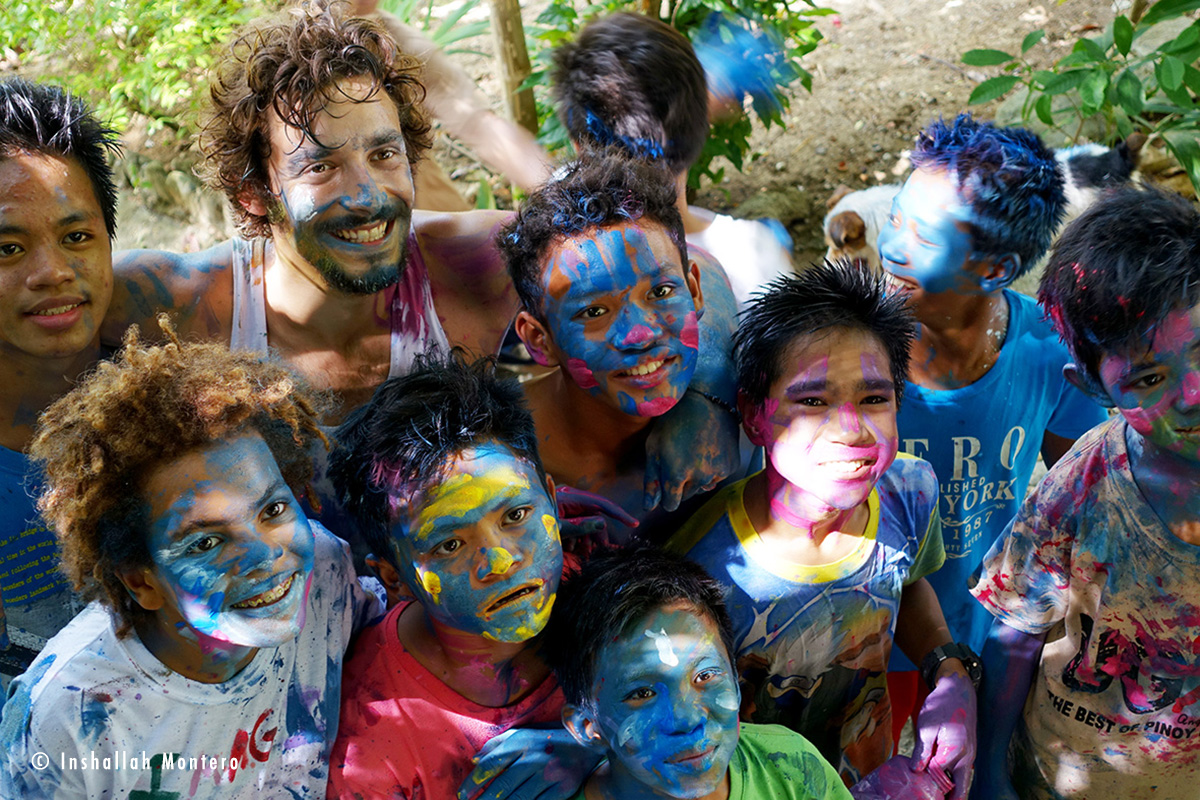 Budget — total of 25,700 €
Initially, the budget was of 37,400 €, but the video team has generously offered to volunteer for this project
7 Flights Lyon–MNL
Local transportation
Accommodation (5/7 by Z Hostel)
Food (5/7 by Z Hostel)
Video equipment
Video Team — Volunteering
Coordinator (full time)
Art supplies (by Pébéo)
Exhibition costs
* Secured payment through Paypal (Mastercard, Visa, Maestro, etc.)
* Thanks to your donations, sponsorships & our team's volunteering work
Free art workshops for street-children
Exhibitions
Open Studios
Murals
Collaborative murals
Artists' meet & greet (visiting local artist studios)
24/7 film shooting
W
O
R
K
S
H
O
P
S
,
E
X
H
I
B
I
T
S
a
n
d
M
U
R
A
L
S
12
WORKSHOPS, EXHIBITS and MURALS
About the artists
Four international artists
Henri Lamy

Project initiator

Henri Lamy is a French figurative painter and capoeirista, born in 1985. Seduced by the immediacy and spontaneity of the...

Alexandre Beretta

Muralist

Alexandre Beretta is a 23 year-old French-Irish muralist and painter based in Lyon, France. He recently graduated with honors from...

Abdoul Khadre Seck

Painter

Abdoul Khadre Seck, born in 1974 (Dakar), is the son of the great Amadou Seck, a renown Senegalese painter and...
Ambassadors
Philippine Artists
Agnes Arellano

Sculptor

Photo by Emm Yu — Agnes Arellano received a CCP Thirteen Artists Awardee in 1988, a Freeman Fellow at the...

Billy Bonnevie

Artist & Musician

Photo by R. Valenzuela Jr. — A man with many hats: guerilla marketeer, cultural insurgent, drum beater, keeper of the...

Olivia d'Aboville

Designer & sculptor

Photo by Milo Sogueco — Olivia d'Aboville is a French-Filipino artist who explores the relationship between the organic and the...
Team
The volunteers behind the project
Henri Lamy

Project initiator & artist

Henri Lamy (born 1985 in Lyon) is a French visual artist whose career started in 2010 when he entered the...

Maïa d'Aboville

Project Director

Maïa d'Aboville (born 1989) is a French-Filipino art director who grew up in Manila. Passionate about the arts, she moved...

Simon Dubreucq

Film director

Simon Dubreucq lives in Paris and has been following Taverne Gutenberg's creation since day one, creating beautiful video content and...

Sine de Oro

Film & Video production house

Sine De Oro was born from the roots of partners Vic Ryan Julius Ong hailing from Mindoro (Mina De Oro),...

Lionel Rault

Photographer

Lionel Rault is an active volunteer of Taverne Gutenberg in Lyon. He has been their official photographer for over a...
Philippine Artists
Meet-and-greet
Leeroy New

Artist-designer

© Photo by Everywhere we shoot — Leeroy New (b. 1986, General Santos City) is an artist-designer whose practice overlaps...

Gus Albor

Painter & sculptor

Ramon Orlina

Sculptor

Photo © Philippine Tatler — Ramon Orlina is the renowned pioneering glass sculptor in the country. He is internationally awarded...

Emmanuel Cordova

Painter

Emmanuel Cordova's whimsical gardenscapes are a gateway into a world of lush botanical plants, foliage, insects and birds. His works...

Dee Jae Pa'este

Street-art

Influenced by a wide number of sources, Dee Jae's artwork is both personal and universal. Stylistically, Dee Jae owes quite...

Anina Rubio

Muralist

Anina Rubio is a visual artist and muralist who takes inspiration from nature and her adventures. Her works focus on...
Location
— Poblacion (Makati)
— Intramuros (Manila)
— Puerto Galera (Or. Mindoro)
Become an official sponsor
Donate the equivalent of 200, 500, 1000 € or above
Special thanks to our donators :
Annie-France Barton, Ludovic Moulin, Olivia d'Aboville & Marc Beretta